Introduction
Grey is the new black and mature is the new vogue!
I'm a professional model who's represented by the following agencies:
- Alba 'A' list modelling agency, Power Model Management
- Gap Presents Model Management
- Base Models
- Front Models
- TDP Casting
- Tina BDiscovered
- Casting Networks
- Mark Summers Casting
I've been published in the Telegraph, Express, Mail, Mirror, the Sun, Real People magazine, Woman's Own, the Hunts Post and the Suffolk magazine.
I've been in the Zurich Smarter Living Campaign for the past year – C4 Ad and online Telegraph. I was a guest on 'this morning', I've modeled on the 'The Alan Titchmarsh Show' and I was a major contributor on C4′s prime time show Britain's Secret Shoppers. I've had major roles in a well-known ITV programme and a popular Sky Living programme, both to be broadcast this year.
I've been featured in a Lads Mag twice, my picture has been in AOL and Sky online, I'm a regular guest on BBC Radio Cambridgeshire, I've done commercial modelling and I've been on the catwalk 8 times.
I've also modelled for studios, lighting workshops and photographic clubs, for amateurs and professionals alike. As a former Business Analyst, I understand the virtues of good communication, organisation, and reliability. I can pose and I'm naturally photogenic, but I can also take direction. All my feedback has been 100% positive.
Statistics
Age: 53
Dress size: 10 to 12
Height: 5'7"
Bust: 34C
Waist: 30"
Hips: 38"
Weight: 150 lbs
Shoe size: 5
My Facebook page is here.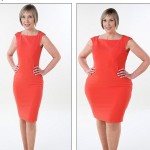 My Published Work