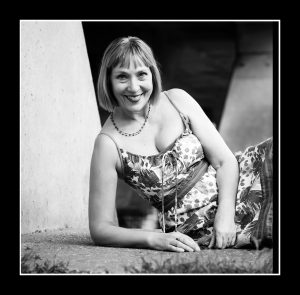 I started modelling 7 years ago, and over that time I've honed my craft to the extent that I can convey emotions and look totally natural in my images, and I have an understanding of my camera angles.
I've have been in most of the national press and a number of magazines, with 64 publications worldwide to my name. I've been a major contributor 16 times on a variety of TV shows and ads, I've done catwalk 11 times, and I've been a regular guest on BBC Radio Cambridgeshire.  Finally, I've been part of the Zurich Smarter Living Campaign and I'm currently in the Contiki Travel Campaign.
As a former Business Analyst I have excellent interpersonal skills, I'm punctual and reliable, and above all I'm committed to getting your job done on schedule, whilst making new friends in the process.
My Facebook page is here.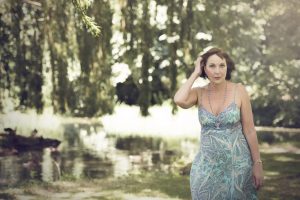 Modelling Credits – Print
2017 – Published in The Sun newspaper
2017 – Published in Good Housekeeping
2017 – Shot sold for a book cover for a major American author
2016 – Hair shoot for the Daily Mail
2016 – Stock shot in Eva magazine (Norwegian)
2016 – Stock shot printed in the Express – Loss of sex drive article
2016 – Stock shot printed in Terrafemia magazine (French)
2016 – Stock shot printed in the Guardian
2016 – Stock shot published Welt (Germany)
2016 – Boozy stock image sold for TV usage
2016 – Daily Star – Boozy stock shot
2016 – German paper/magazine – Answering a mobile stock shot
2016 – Daily Mail – Referendum stock image
2016 – Real People Magazine – Biographical article
2016 – Published in the Sun, shoot about different ages of women
2016 – Daily Mail – Sl-angry shoot
2015 – NHS Wellness Poster Campaign
2015 – Caia Images – Stock photography shoot
2014 – Guardian – Editorial stock shot
2013 – Real People Magazine – Health and happiness article
2013 – Suffolk Magazine – Fashion shoot for The Revival Exchange
2013 – Woman – Body image shoot
2013 – Daily Mail – Body image
2013 – Daily Express – Express yourself article
2013 – Stock shot published in a German newspaper
2012 – Telegraph – 'Zurich greater living challenge' first article
2012 – Telegraph – 'Zurich greater living challenge' second article
2012 – Woman's Own – Turning point article
2012 – Mirror – Mature Makeup shoot
2012 – The Sun – Weight loss shoot
2012 – Daily Express – Stock shot illustrating a medical article
2011 – Daily Mail – Childhood hair
2011 – Hunts Post – Article about mature modelling
1976 – Enfeild Advertister, me on my paper round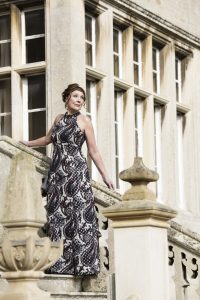 Modelling Credits – Online
2017 – Haulain website
2017 – On the Merill Lynch website again
2017 – Stockshot in Mograznews
2017 – Stockshot in Aarp
2017 – 3 day shoot in Dorset for Alcohol Awareness
2017 – Contiki Travel Campaign – Website Inspirational Women
2017 – Published on the Kaftan krazy website
2017 – Stock shot on Novinky website
2017 – Publication Phpld website
2017 – Published on Titres Presse website
2017 – Published on San Diego home care advisors
2017 – Net Doctor website publication
2017 – Up on the Merrill Lynch website
2017 – Published in La Veu website
2017 – Publication Ohlala website
2017 – Shot shot on Catering Scotland website
2017 – Published on Extra Crispy website
2017 – Published on a Spanish website
2016-  Published on the American Association of Retired Persons website
2016 – Stock image in Buduaar
2016 – Stock image in Aleteia
2016 – Stock image in Vrouw (Dutch)
2016 – Stock shot on Roberto Pani website (Italian)
2016 – Stock shot on Care giving website
2016 – Stock image in Gruener Altenburger (German soft cheese advertising)
2016 – Stock image in The Good Men Project
2016 – Stock image in Liberte pour aimee (French)
2016 – Stock image in Orange (French)
2016 – Stock image in the Stoke Association online
2016 – Caia images stock shot published in a Dutch publication
2016 – Daily Star Online – Boozy stock shot
2014 – Bluecrest Health, played the part of a nurse in a shoot for their website
2014 – Mail Online, stock shot illustrating a medical issue
2014 – Guardian Online, stock shot illustrating problem page
2013 – Ebay, stock shot on their financial page
2013 – Sky a shot from Zurich Smarter Living Campaign
2012 – Beauty Bra fashion shoot
2012 – Telegraph Online Zurich Smarter Living Campaign, 7 pages about finance and my modelling are online for a year
2012 – Awesome, 2 page spread in a Lads Mag
2012 – AOL, stock shot for AOL Money
Video Credits
2016 – Online video and print campaign for Australian adventure travel giant Contiki
2016 – The Refuge, featured artist in a powerful trailer about a wayward girl's home
2015 – Pryce Warner, I played a satisfied customer
2015 – Red lips video for a celebrity MUA – Model
2012 – Eclairant Beauty, Model for a skin Infomercial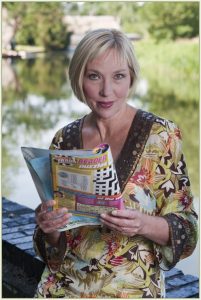 TV and Radio Credits
2017 – Interviewed by consumer champion Alice Beer for radio
2017 – Interviewed by BBC Radio Cambridgeshire
2016 – Featured artist on My Perfect Eyes commercial showing on terrestrial TV
2016 – Featured artist on an ITV prime time programme
2015 – Ideal Shopping Channel, Model for a neck exerciser
2013 – The Alan Titchmarsh show – a model for the Myleene Klass fashion spot
2013 – Sing Date, Contestant
2013 – ITV's 'May the Best House Win' – Contestant
2013 – Ultimate Shopper – Contestant
2013 – Interviewed for the Cruise and Discovery channel
2013 – Cheeky Daz show – weather broadcast
2013 – Bro Radio 98, recorded an interview
2013 – Interviewed for the Sporah Show
2013 – Part of a C4 study group used on a medical show
2013 – Telegraph Online Zurich Smarter Living Campaign video broadcast on UK Living
2012 – Extra on Trollied
2012 – 'this morning' – a guest on Bowl cancer awareness week
2012 – C4's prime time show Britain's Secret Shoppers – Consumer
2012 – C4 ad for the Zurich Smarter Living Challenge
2011 – Regular guest on BBC Radio Cambridgeshire's Afternoon Show
Catwalk etc.
2017 – Catwalk model for Genesis Hair Fashion Show
2017 – Modeled for Hill's Road 6th form college photographic course
2017 – Modeled for St. Ives photographic club
2017 – Modeled for St. Neot's photographic club
2016 – Modeled for the London School of Makeup
2016 – Modeled for the St. Ives Photographic Club
2016 – Catwalk for Edinburgh Wool Mill in Ramsey
2013 – Hair model for a catwalk show at Sasoon's
2013 – On the catwalk 3 days running at the 50+ show at Earl's Court Olympia
2013 – Modeled bridal dresses at the Wyboston Lakes Bridal Fayre for a second time
2013 – Modeled bridal dresses at the Wyboston Lakes Bridal Fayre
2013 – Modeled for a Bridal show at Kings Lynn
2013 – Modeled for a Fashion Show at Kings Lynn
2012 – Won first prize in the Cambridge Fashion and Beauty Weekend Styling and Catwalk competition
2012 – Re-booked as a fitting model for the same clothing brand
2012 – Fitting model for new clothing brand
2012 – Modeled for St. Neot's photographic club
2011 – Mother of the bride at the Cambridge Regional college catwalk
2011 – Photographic model for another lighting workshop
2011 – Photographic model for a lighting workshop
2011 – Modeled for the Young Lives catwalk show in St. Ives
Save
Save
Save
Save
Save
Save
Save
Save