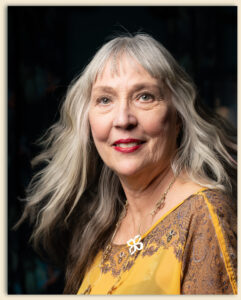 I'm a commercial model with an editorial edge whose been modelling for almost 14 years.  I'm also a Meisner trained actor who has a scholarship from The Actors Pulse. www.spotlight.com/profile/6576-8943-2005 
I've played many acting parts, but these are my highlights: 
*Royal London ITV advert – played the wife of the main character 
*I co-starred with rapper Professor Green in an advert for Buster + Punch x Staub
*Advert for Contiki Holidays
*An acting clip shown during BAFTA awards ceremony  
*C5's Count Down to Murder – depicting the murderer's wife 
*Training film for M&S
*I've done online advertising for Conturve shapewear on 3 occasions
As a model my standout jobs are: 
*SAGA cruises – stills and video campaign 
*OVO Energy – stills campaign  
*Posters for HSBC, NHS and the Globe Theatre 
*On a beauty front, I've a done a campaign for Clarins and a hair shoot for L'Oreal. 
Other campaigns – Contiki Travel, Zurich Smarter Living, Denim Star, and Koru Kids. I have also appeared in stills and ads for many other well-known companies like Drinkaware, Aviva, West Midlands Rail, CD Medical, Network Rail, Genentech, numerous shoots with the national press, the Globe Theatre and M&S, to name a few. 
Overall, I have: 
*274 publications worldwide  
*been in the national press 29 times, and a variety of magazines 
*made 40 major contributions to a variety of TV shows and ads 
*been a regular guest on BBC Radio Cambridgeshire 
My Facebook page is here.
Instagram https://www.instagram.com/janicebryant112/
As a model, I've honed my craft to the extent that I can convey emotions, look totally natural in my images and I have an understanding of my camera angles.  As a former Business Analyst, I have excellent interpersonal skills, I'm punctual and reliable, and above all I'm committed to getting your job done on schedule, whilst making new friends in the process.
SAGA brochure Autumn 22
---
Save
Save
Save
Save
Save
Save
Save
Save
Save
Save
Save
Save
Save