I'm a commercial model with an editorial edge whose been modelling for 12 years.  These are my highlights:
– A campaign for a Clarin's skincare product that resulted in 2 articles in the Telegraph's Stella magazine and a long running article in the Telegraph online
– A hair shoot for L'Oreal with celebrity Hair/Photographer Desmond Murray and celebrity MUA Lan Nguyen-Grealis
– A video and stills shot in Cyprus for an American Healthcare giant
– Campaigns for NHS Make Time, Contiki Travel, Zurich Smarter Living, Denimin Star, and Koru Kids
– I have also appeared in stills and ads for many other blue chip companies like Royal London Insurance, Drinkaware, Aviva, West Midlands Rail, CD Medical and M&S, to name a few
– I have completed a scholarship with The Actors Pulse and I'm now Meisner trained
Overall I have:
– 215 publications worldwide to my name
– I've been in the national press 26 times, and a variety of magazines
– made 32 major contributions to a variety of TV shows and ads
– appeared on the catwalk 11 times
– been a regular guest on BBC Radio Cambridgeshire
My Facebook page is here.
Instagram https://www.instagram.com/janicebryant112/
As a model, I've honed my craft to the extent that I can convey emotions, look totally natural in my images and I have an understanding of my camera angles.  As a former Business Analyst, I have excellent interpersonal skills, I'm punctual and reliable, and above all I'm committed to getting your job done on schedule, whilst making new friends in the process.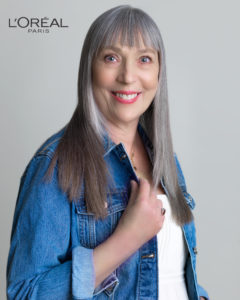 Save
Save
Save
Save
Save
Save
Save
Save
Save
Save
Save
Save
Save